Previous Speakers

Guy Hugues Fontaine
Pitié-Salpêtrière Hospital, France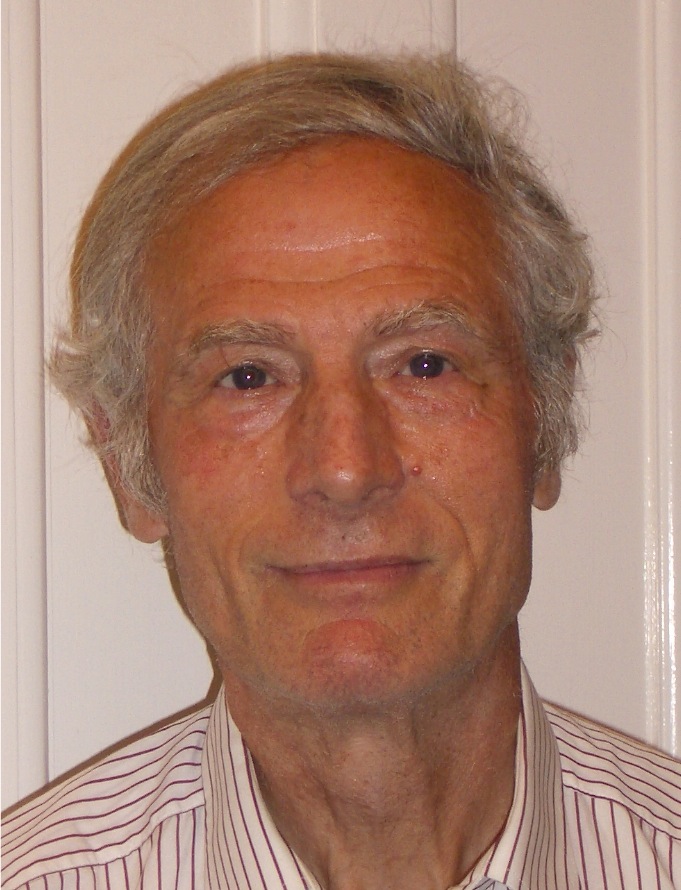 David J Galton
St. Bartholomew's Hospital, UK

Hilary Whyte
Medical Director University of Toronto, Canada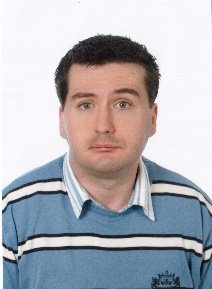 Ivan Sosa
Antun Ferencica and Drazen Cuculic Croatia
Laura Finn
Mayo Clinic, USA

James C. Pace
Associate Dean New York University, USA

Cristina Stasi
Regional Health Agency of Tuscany, Italy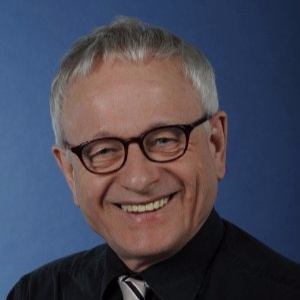 Bernhard Mann
University of Koblence-Landau, Germany
Recommended Global Healthcare Management Conferences
Asia Pacific & Middle East
Epidemiology 2018
About the Conference
Welcome to the Epidemiology Conference 2018!
We are pleased to invite all to attend the "8th International Conference on Epidemiology and Public Health" which will be held during September 17-19, 2018 in Rome, Italy
The conference will bring together healthcare professionals across all fields related to epidemiology career and public health practitioner globally. This is not limited to epidemiologists, veterinarians, microbiologists, clinicians, public health professionals, communication specialists, statisticians, social scientist environmental health experts business professionals, foundation leaders, direct service providers, policymakers, researchers, academicians. Epidemiology Conference Google analytics clearly reflects the interests of the global enthusiastic conference attendees like Epidemiologists, Public Health Researchers, Academicians, Practitioners, Early Career Scholars, students along with Industries, Organizations from Healthcare and Medicine space who are searching to attend and present or exhibit their research/organization.
Epidemiology 2018 conference also covers broad subject matter expertise in healthcare epidemiology, long-term care, research methods, clinical microbiology, patient safety and quality, implementation science, and networking and communication.
Benefits of Attending:
Exchange ideas and network with leading epidemiologists, veterinarians, microbiologists, clinicians, public health professionals and researchers from more than 40 countries

Discuss quality initiatives that can be applied in the practice

Discuss ways to collaborate in putting quality initiatives in place throughout the epidemiology study and epidemiology and prevention of vaccine-preventable diseases

Participants can gain direct access to a core audience of professionals and decision-makers and can increase visibility through branding and networking at the conference

Discussing key news and challenges with senior level speakers.
With presentations, panel discussions, roundtable discussions, and workshops, we cover every topic from top to bottom, from global macro issues to strategies to tactical issues
About Hosting Organization: Conference Series Ltd
Conference Series Ltd is specialist in organizing Academic, Scientific and Business conferences, meetings, symposiums and exhibitions in different verticals and horizontals like Medical, Pharma, Engineering, Science, Technology and Business to promote scientific research. Every year we host more than 3000+ global events inclusive of 1000+ Conferences 1000+ Symposiums 1000+ Workshops in USA, Europe, Middle East and Asia with the generous support and cooperation from our 30000+ Editorial Board Members, 1000+ Scientific Societies. All the conference proceedings are published in the special issues of our 700+ Open Access International Journals with the DOI provided by CROSSREF.
Meeting registration and hotel accommodations are now live. You can access everything you need by clicking here https://epidemiology.conferenceseries.com/registration.php
Past Conference Report
We would like to thank all of our wonderful keynotes, speakers, conference attendees, students, associations, media partners, exhibitors and guests for making Epidemiology 2017 a successful event.
Conference Series hosted the 6th World Congress on Epidemiology and Public Health during October 23-25, 2017 at Hotel Holiday Inn Paris, France with the theme "Epidemiological and health transitions in the 21st century". Benevolent response and active participation was received from the Editorial Board Members of supporting International Journals as well as from the leading academic scientists, researchers, research scholars, students and leaders from the fields of Epidemiology and Public Health , who made this event successful.
The conference was marked by the attendance of young and brilliant researchers, business delegates and talented student communities representing more than 48 countries, who have driven this event into the path of success. The conference highlighted through various sessions on current retroviral research.
Epidemiology 2017 witnessed an amalgamation of peerless speakers who enlightened the crowd with their knowledge and confabulated on various new-fangled topics related to the fields of Epidemiology and Public Health.
The meeting was carried out through various sessions, in which the discussions were held on the following major scientific tracks:
Ø Epidemiology and Public Health
Ø Epidemiology and Surveillance
Ø Epidemiology and Antibiotic Resistance
Ø Epidemiology and Medicine
Ø Epidemiology and Infectious Disease
Ø Epidemiology and Chronic Diseases
Ø Epidemiology and Disease Outbreak
The conference was embarked with an opening ceremony followed by a series of lectures delivered by both Honorable Guests and members of the Keynote forum. The adepts who promulgated the theme with their exquisite talk were;
Ø Ray M Merrill, Brigham Young University, USA
Ø Jean Caron, McGill University, Canada
Ø Wolfgang Seger, Health Advisory Board, Germany
Ø Henry Völzke, University Medicine Greifswald, Germany
Ø Carolina M Borges, The College of New Jersey, USA
Ø Cristina Stasi, Regional Health Agency of Tuscany, Italy
Ø Flores, R. A, National University of Santiago del Estero, Argentina
The event enlightened various arenas of Health care, with plenary lectures from the speakers of various universities and organizations like
Edward S Peters, Louisiana State University Health Sciences Center, USA
Mayvor Ström, Primary Health Care, Sweden
Alma Sorberg Wallin, Karolinska Institute, Sweden
Sarah Donovan, University of Otago, New Zealand
Susan C Hu, National Cheng Kung University, Taiwan
Anne Sophie Mariet, Burgundy Franche-Comte University, France
Tea Skaaby, Research Centre for Prevention and Health, Denmark
Jeonghoon Kim, Seoul Medical Center, South Korea
Chrissy Bishop,University of Bradford, UK
Isaac M Danat, University of Wolverhampton,UK
We are also obliged to various delegate experts, company representatives and other eminent personalities who supported the conference by facilitating active discussion forums. We would like to thank the Organizing Committee Members for their gracious presence, support, and assistance towards the success of Epidemiology 2017.
For more information please visit: https://epidemiology.conferenceseries.com/
Scientific Sessions
Conference Series Ltd takes immense pleasure to extend our warm welcome to you all to 8th International Conference on Epidemiology and Public Health which will be happening in Rome, Italy from September 17-19, 2017 with the theme "Difficulties encountered and solutions adopted in the fields of Epidemiology and Public Health".
Sessions
Epidemiology and Public Health
From logical research to wellbeing instruction, the field of general wellbeing endeavours to enhance lives and social conditions that influence the strength of a group. It is a result of general wellbeing that we comprehend that second-hand smoke can cause tumour, that bike protective caps can spare lives, and that unclean water can convey malady causing microorganisms.The general strength of a group is influenced by social, social and monetary elements. Wellbeing specialists investigate all parts of individuals' lives with a specific end goal to completely uncover and measure the large number of issues that affect group health. General wellbeing professionals are particularly qualified as arrangement advocates and to advance behavioural change and health rehearses. While restorative experts are keen on the wellbeing of individual patients, general wellbeing specialists are occupied with the strength of the group all in all. As previous Surgeon General C. Everett Koop expressed, "human services is fundamental to every one of us as a rule, however general wellbeing is imperative to every one of all of us of the time." Reports in this class will incorporate those went for pharmaceutical advertisers and analytic advertisers or those identified with wellbeing measurements.
The worldwide Electronic Health Records (EHR) advertises measure was evaluated at USD 20.55 billion out of 2016. The rising interest for streamlining electronic medicinal services frameworks alongside mechanical progressions in the field of social insurance data innovation (IT) is required to be a key factor adding to the market development. Moreover, government activities elevating EHR are probably going to emphasize the interest for electronic frameworks.EHRs offer a scope of points of interest to the social insurance suppliers and patients, eventually expanding framework efficiency and patient fulfilment. Expanding reception of programming arrangements, for example, information mining, clinical choice emotionally supportive network, and clinical trial administration frameworks is additionally anticipated that would impel the request of EHR.
Session includes following sub tracks:
Epidemiology and Risk factor, Epidemiology and People Health, Epidemiology and Demography, Epidemiology and Community Health, Epidemiology and obesity, Epidemiology and Disability, Epidemiology and Childhood Obesity, Epidemiology and Outbreak, Epidemiology and Nutrition, Epidemiology and Surveillance, Epidemiology and Mental Health, Epidemiology and Aging Epidemiology and Evidence based practices.
The medical devices market is one of the fastest growing healthcare markets, predicted to reach a global market size of $440 billion by 2018, with growth of about 4.4% per year (source: Fierce Medical Devices 2012). However the market is incredibly challenging, with a need to stand out from competitors, particularly in emerging market and to tackle changing policy shifts in individual countries and changing regulatory environments. The global alternative & complementary medicine market was valued at USD 40.32 billion in 2015. Owing to the increasing support by the masses, increased usage of traditional therapeutic methods has a scope for considerable growth in the coming decade. It was estimated that more than 60% of the global population uses some or the other form of traditional medicine as of 2015.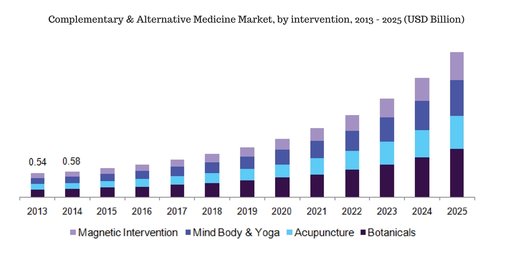 Alternative medicine involves the application of traditional methods of medication such as the use of herbs and other mind and body healing techniques that are mostly based on faith and belief. However, most of these techniques have no regulatory approval or clinical evidential backing. Many of the governments and regulatory bodies have put up efforts in finding clinical support for the incorporation of alternative treatments to help improve the market and treatment methods.
Social insurance frameworks reinforcing comprise of administrations, for example, medicinal services specialists bolster, crisis reaction, and human services observation and organization. Observing administrations can additionally be divided into post-intense care administrations, constant sickness administration, autonomous maturing arrangements and gadgets, for example, body trackers which are screen fundamental signs.
Observing administrations represented more than 60% of the general request in 2013. Determination administrations empower medicinal services experts to interface with patients indirectly, subsequently offering a conclusion of afflictions and other wellbeing related issues. Furthermore, versatile telemedicine is useful in rising nations through video calls with social insurance experts and country wellbeing focuses.
Session includes following sub tracks:
Epidemiology and Active surveillance, Epidemiology and Sentinel surveillance
Epidemiology and Infectious Diseases
Emerging infectious diseases are induced by various microorganisms, such as bacteria, viruses, parasites or fungi; the diseases can be spread from one person to another. As per The World Health Organization (WHO) food borne and water borne diseases affects 2.2 million people deaths around the world. Foodborne diseases outbreaks have adverse health effect and economic impacts in both developed and developing countries.
Infectious Disease Epidemiology helps us to understand the correlations of contaminating agents, their hosts, vectors and environment. This information helps in understanding of how disease patterns vary among populations and how that impacts development of advanced therapies and treatment interventions.
Session includes following sub tracks:
Epidemiology and Disease control, Epidemiology and Diseases, Epidemiology and HIV, Epidemiology and Zoonosis, Epidemiology and Etiology, Epidemiology and Infection
Health care is responsible to the prevailing population conditions, such as fertility, noncommunicable diseasesand deaths in specific conditions, and grows in the minority and elderly subgroups. Epidemiologist measures such as incidence and validity are presented. A useful definition of health services and appropriate sources of data are also given. The use of epidemiologic and other data, like aging of the population, in the planning of health services is illustrated. Similarly, the use of study of evaluation of various services is highlighted. Data may be changing the way we respond to infectious disease outbreaks. In Digital Epidemiology highlights the disease prevention opportunity created by the explosion of personal data devices. Traditional epidemiology is built on data gathered through public health entities: required reporting of disease to the health department or voluntary reporting to disease registries. In times of crisis, this data is gathered through head counts and surveys, with the inherent time lag and inaccuracies of those techniques. Today digital epidemiology researchers are investigating the power of data collected in everyday activities of individuals, something as simple as using your cell phone.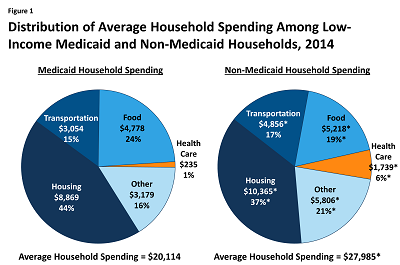 Session includes following sub tracks:
Epidemiology and Health Information, Epidemiology and Public Policy, Epidemiology and Health Informatics, Epidemiology and Women's Health
Epidemiology and Antibiotic Resistance
Antibiotics and similar drugs, together called antimicrobial agents, have been used for the last 70 years to treat patients who have infectious diseases. These drugs are helping to cure illness and death from infectious diseases. However, these drugs have been implemented so widely and for so long to kill infectious organisms. Each year in the United States, at least 2 million people become arrested with bacteria that are resistant to antibiotics and at least 23,000 people die each year as a direct result of these infections.
Session includes following sub tracks:
Epidemiology and acquired resistance, Epidemiology and Disseminated resistance, Epidemiology and intrinsically resistant
Epidemiology and chronic diseases
The mission of the Chronic Disease Epidemiology Department (CDE) is to advance the health of the public by promoting a research-based approach to the prevention and management of chronic disease. Research in the chronic disease epidemiology cluster addresses the etiology, prevention, distribution, natural history, and treatment outcomes of chronic health disorders, including cancer (particularly breast, colon, lung, prostate, ovary and pancreas), cardiovascular disease, diabetes, gastrointestinal and pulmonary disease, and obesity
Session includes following sub tracks:
Epidemiology and prevalence chronic disease, Epidemiology and Incidence chronic disease
Studies conducted in the field of oral health epidemiology provide information on normal biological processes and on diseases of the oral cavity, identify populations at risk of oral disease or in need of specific care, and compare regional, environmental, social, and access similarities and differences in dental care between populations. Oral epidemiology also tests preventive interventions for controlling disease and evaluates the effectiveness and quality of interventions and oral health programs.
Session includes following sub tracks:
Epidemiology and preventive dentist, Epidemiology and Gentle Health, Epidemiology and Quality of Life, Epidemiology and Diabetes, Epidemiology and Elderly, Epidemiology and Tobacco, Epidemiology and Drug, Epidemiology and Obesity, Epidemiology and Aging, Epidemiology and Alcohol, Epidemiology and Smoking, Epidemiology and Hygiene, Epidemiology and learning disabilities
Epidemiology and Genomic Research
The worldwide Genomics advertise has been esteemed at USD 13.45 Billion out of 2016 and is required to develop at a CAGR of 10.2% to reach to USD 23.88 Billion by 2022. The development of the general market for genomics can be ascribed to the developing interest for customized drug, developing ventures, allows, and supports by the administration; ascend in look into exercises in the field of genomics; expanding number of new businesses; and expanding utilization of genomic sequencing in the diagnostics. In the coming years, North America is relied upon to represent the biggest offer of the worldwide market. Base year considered for the report is 2016 and the estimate time frame incorporates 2017– 2022.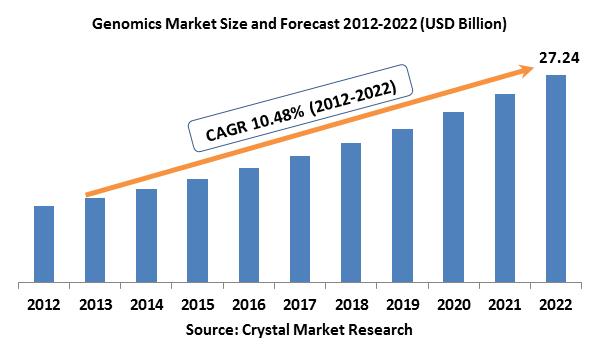 Worldwide genomics showcase was assessed around USD 10.06 billion in the 2012 and is relied upon to reach roughly USD 27.24 billion before the finish of 2022 while enrolling itself at a compound yearly development rate (CAGR) of 10.48% over the estimate time frame. Genomics is a division of science that incorporates the investigation of qualities and their works and actualizes bioinformatics, recombinant DNA, and DNA sequencing techniques to examine grouping, and force together the capacity and structure of genomes. It includes practical genomics, relative genomics, Pharmacogenomics, basic genomics, and epigenomics. Genomics has rendered various applications in a few fields like biotechnology, human studies, genomic solution, and different sciences. The worldwide genomics advertise has encountered an ascent in industry potential attributable to mechanical developments as new informatics gets to that amalgamate different types of information with genomic information in ailment inquire about which allowing specialists to comprehend the hereditary bases of an assortment of medication reaction and infections all the more successfully. Also, an ascent in halfway or full pay for this industry by the legislature of specific nations, developing the event of lethal sicknesses like diabetes, growth, and others give the ascent in their necessity in the worldwide advancement. Heightening gets to for novel genomics instruments and procedures, ascertain their advantage to the patient and focus on ventures to execute it and rising genome profiling innovations are foreseen to grow the genomics business at the fast rate. The finely-dispersed system of restorative research facilities is adding to quicker and simple acknowledgment of genomics methods and items.
Session includes following sub tracks:
Epidemiology and Genetics, Epidemiology and Human Genetics, Epidemiology and Epigenetics, Epidemiology and Pharmacogenomics.
The relationship between social class and health has been a major research field since the beginning of public health history. Many studies have identified the disparities in health among social classes and developed several theories, such as social selection theory and socio-biological translation theory. However, despite the long history of this research field, the effect of social class on health is not yet fully understood.
Epidemiology and Public Health Nursing
Public health nursing focuses on person's health that is affected by many factors, including genetic makeup, lifestyle and environment. They go into communities to try and help people to improve their health and prevent disease. Public health nurses also serve direct health care services, including preventive care, screening services and health education.
Health education is a primary deal with public health nurses. Drawing on their training as registered nurses, public health nurses provide people reliable, relevant information about how to protect their health. In low-income and rural people, public health nurses also provide critical health care services. They immunize schoolchildren, provide pre-natal and well-baby care and teach the aged people how to stay safe and healthy at home. They also must be able to recognize and respond to potential health crises.
Epidemiology and Environmental Health
This is the branch of epidemiology which is dealing with the discovery of the environmental exposures that protect against injuries, illnesses, disabilities, and identification of public health and healthcare actions to prevent the risks associated with harmful exposures. Using an epidemiologic approach, we can handle population-based research that integrates state-of-art exposure and outcome estimate to evaluate the activity of the environment in disease, disability, and other health problems and to develop the technique for disease prevention and control.
Session includes following sub tracks:
Epidemiology and Ecology, Epidemiology and Occupational Health, Epidemiology and Respiratory Diseases, Epidemiology and Risk Management
Epidemiology and Anthropology:
The relation between Anthropology and medicine features a long and turbulent history. Supported empirical examples, this paper describe a variety of philosophy lessons we've got learned through our expertise of cross-disciplinary collaboration. Though vital of each thought medicine and medical social science, our analysis focuses on the implications of addressing every discipline's main philosophy variations, whereas addressing the goal of adopting a broader social approach to health improvement. We have a tendency to believe it's vital to push the boundaries of analysis collaborations from the additional customary types of "multidisciplinary," to the adoption of in theory imbued "interdisciplinary." The additional we have a tendency to challenge philosophy limitations and modify ways in which of knowing, the additional we are going to be able to offer in-depth explanations for the emergence of disease-patterns and so, to problem-solve. In our expertise, each institutional support and also the adoption of a relativistic angle square measure necessary conditions for sustained theoretical interdisciplinary. Till researchers acknowledge that methodology is simply a human-designed tool to interpret reality, reserve method hyper-specialization can still alienate one field of information from the opposite.
To explore more about business and investment opportunities write us at
Market Analysis
Epidemiology 2018 welcomes attendees, presenters, and exhibitors from all over the world to Rome, Italy. We are glad to welcome you all to participate and register for the '8th International Conference on Epidemiology and Public Health (Epidemiology 2018)' which is going to be held during September 17-19 in Rome, Italy
The organizing committee is harness up for an energizing and educational gathering program including inclusive lectures, symposia and workshops on various topics, notice presentations and different projects for members from all over the world. We welcome to join us at the Epidemiology-2018, where you will make certain to have an important involvement with scholars from around the world. All members of the Epidemiology-2018 organizing committee anticipate meeting you in Italy.
More subtle elements please visit- http://epidemiology.conferenceseries.com
Global Non-Communicable and Communicable Diseases Economic Burden:
Non-Communicable Diseases pose a substantial economic burden and this burden will evolve into a staggering one over the next two decades. With respect to cardiovascular diseases, chronic respiratory diseases, cancers, diabetes and mental health, the macroeconomic simulations suggest a cumulative output loss of US$ 47 trillion over the next two decades. This loss represents 75% of global GDP in 2010 (US$ 63 trillion). It also represents enough money to eradicate two dollar-a-day poverty among the 2.5 billion people in that state for more than half a century. Although high-income countries currently bear the biggest economic burden of NCDs, the developing world, especially middle-income countries, is expected to assume an ever larger share as their economies and populations grow.
Non-communicable diseases have been established as a clear threat not only to human health but also to development and economic growth. Claiming 63% of all deaths, these diseases are currently the world's main killer. Eighty percent of these deaths now occur in low- and middle-income countries. Half of those who die of chronic non-communicable diseases are in the prime of their productive years, and thus, the disability imposed and the lives lost are also endangering industry competitiveness across borders.
The evidence gathered is compelling. Over the next 20 years, NCDs will cost more than US$ 30 trillion, representing 48% of global GDP in 2010, and pushing millions of people below the poverty line. Mental health conditions alone will account for the loss of an additional US$ 16.1 trillion over this time span, with dramatic impact on productivity and quality of life. By contrast, mounting evidence highlights how millions of deaths can be averted and economic losses reduced by billions of dollars if added focus is put on prevention.
Epidemiological surveillance is conducted all over to investigate the etiological factors of illness and causes for spreading and its preventive. This conference provides the global platform for the the current research on rising and re rising diseases, infectious diseases, Noncommunicable diseases. This conference has scope to produce the medical specialty factors like origin, spread and current status of different diseases and disorders causing deaths in several countries.
It additionally covers diseases. It also covers diseases current research which would be helpful for the industries and and students and provides international identification of their researchers. Promote the use of epidemiology and its and its application to the answer of health issues.. To enhance the formulation of public policies designed, solve known local and national health issues and priorities.
To assure that all populations have access to appropriate and value effective care, as well as health promotion and disease prevention services. Encourage the development of of epidemiological ways and improvement in these strategies. The assessment and monitoring of the of the health of communities and populations at risk to identify health issues and populations at risk to identify health issues and priorities.
Promote the communication of epidemiological methods and findings amongst epidemiologists throughout the globe similarly as amongst all others involved with health. Cooperate with each national and international Organisation that square measure concerned with the promotion of health in the application of statistical ways to the solution of issues.
Improve the dissemination of epidemiological findings nationally and internationally. To boost the biostatisticians' application of statistical methods to the solution of problems encountered in public health and drugs..
We have a tendency to believe these objectives can be achieved through disseminating workshops, symposiums and open discussion forums happening at our international conference "Epidemiology 2017".
Why Rome, Italy:
Rome is the capital of Italy. Rome likewise fills in as the capital of the Lazio district. With 2,876,076 inhabitants in 1,285 km2, it is likewise the nation's most populated collective. It is the fourth-most crowded city in the European Union by populace inside city limits. It is the focal point of the Metropolitan City of Rome, which has a populace of 4.3 million occupants. Rome is situated in the focal western segment of the Italian Peninsula, inside Lazio (Latium), along the shores of the Tiber. The Vatican City is an autonomous nation inside the city limits of Rome, the main existing case of a nation inside a city, therefore Rome has been frequently characterized as capital of two states.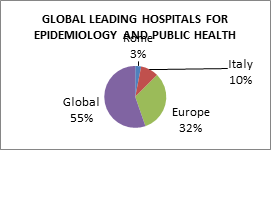 Social insurance spending in Italy represented 9.2% of GDP in 2012 (about $3,200 per capita) of which around 77% is open, somewhat lower than the normal of 9.3% in OECD nations. In 2000 Italy's human services framework was respected, by World Health Organization's positioning, as the second best on the planet after France, and as per the CIA World factbook, Italy has the world's fourteenth most elevated future. On account of its great medicinal services framework, the future during childbirth in Italy was 82.3 years in 2012, which is more than two years over the OECD normal.
Why to Attend???
With individuals from round the world fixated on finding out about Epidemiology and its advances; this is your best chance to accomplish the most vital gathering of members from the Epidemiologist people group. Lead your best chance to accomplish the most vital gathering of present and potential researchers, make a sprinkle with new revelations in the in the study of disease transmission and general Health, and get name acknowledgment at this 3-day occasion. Widely acclaimed speakers, the latest ways, strategies, improvements, and the most up to date refreshes in Infectious Diseases Epidemiology, Cardiovascular Diseases medicinal claim to fame, Cancer therapeutic strength, generative, Perinatal and Pediatric Epidemiology, Obesity/polygenic turmoil the study of disease transmission, respiratory the study of disease transmission , Psychiatric Epidemiology, Gastrointestinal Epidemiology, Oral/Dental the study of disease transmission, Injury the study of disease transmission, excretory organ Diseases, Occupational Injury restorative forte, excretory organ Diseases the study of disease transmission, movement of Aging, epidemiological contextual investigations, Pharmacoepidemiology, Public Health Systems, Global human services political economy, Health informatics, Public wellbeing, Innovation, effects and Trade, Public Health Management are signs of this meeting.
A novel chance for Advertisers and Sponsors at this International event
http://epidemiology.conferenceseries.com/sponsors.php
GLOBAL UNIVERSITIES FUNDING FOR EPIDEMIOLOGY: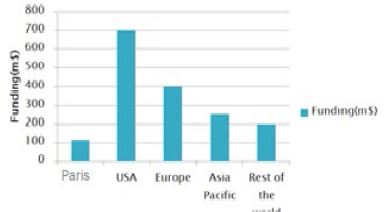 GLOBAL TARGET AUDIENCE FOR EPIDEMIOLOGY 2017:
Academicians, Biostaticans, Cardiologists, Community health workers, Community planners, Community service providers, Community based organization staff, Dentists, Environmental health professionals, Epidemiologists, Gynecologists, Health Educators, Health officials, Local Public Health Agency Staff, Master/PhD students, Medical professionals, Mental Health Professionals, Neurologist, NGO, workers, Oncologists, Paramedics, Patient Navigators, Physicians, Policy makers, Program coordinators and administrators, Psychiatrists, Public health educators, Public health nurses, Public health professionals, Registered Nurses, Related health professionals, Researchers and faculty, Scientists, State Public health agency staff and others.
Source: Epidemiology 2018 Internal
Disclaimer
The information developed in this report is intended only for the purpose of understanding the scope of hosting related international meetings at the respective locations. This information does not constitute managerial, legal or accounting advice, nor should it be considered as a corporate policy guide, laboratory manual or an endorsement of any product, as much of the information is speculative in nature. Conference Organizers take no responsibility for any loss or damage that might result from reliance on the reported information or from its use.
Related Conferences
Recommended Public Health Conference | Epidemiology Conferences | Healthcare Meetings
Global Public Health Conference 2018, February 6-7, 2018, Kuala Lumpur,11th European Public Health Conference, November 28 - December 1, 2018, Ljubljana, Slovenia, International Society of Evolution, Medicine & Public Health Conference, 16th National Immunisation Conference June 5-7, 2018, Australia, The Kansas Public Health Association October 2- October 3, 2018, Wichita
Recommended Medicine Conference | Epidemiology Conferences | Medical Meetings
6th Annual International Conference on Nutrition in Medicine August 10 & 11, 2018 Washington, D.C. European Medical Association Annual Conference November 20-21 2018, Excel London, Public Health 2018 May 28-31, 2018, Montreal, QC, National Conference of Family Medicine Residents and Medical Students August 2 - 4, 2018 Kansas City, 4th International Conference on Global Public Health June 13 - 15 2018, Colombo, Sri Lanka
Recommended Respiratory Diseases | Epidemiology Conferences | Medical Congress
28th International Congress of the European Respiratory Society September 15–19, 2018, Paris, France, The Second International Avian Respiratory Diseases Conference May 29 - June 1, 2018 Athens, Georgia, The Union World Conference on Lung Health October 11-14, 2018 Guadalajara, Mexico, Respiratory Medicine Conference March 7, 2018, Edinburgh
Recommended Infectious Diseases | Epidemiology Conferences | Healthcare Events
International Conference on Antimicrobial Resistance 14 Jan 2018 Warsaw, Poland, 3rd Annual Controversies in Infectious Diseases for Primary Care and Hospital Medicine January 20- 21 2018 Phoenix, United States, Infectious Diseases Diagnostics Conference February 21-22,2018, London, United Kingdom, International Pharmaceutical Conference and Expo March 21-23 2018 Philadelphia, United States
Recommended Genomic Research | Epidemiology Conferences | Healthcare Meetings
5th Human Genetics In NYC Conference, February 2, 2018, USA, New York Cancer Genomics Research Network Meeting February 2, 2018, USA, Lorne Genome Conference February 11, 2018, Australia. 17th Global Diabetes Conferences, March 8-9, 2018 Paris, France; 13th World Healthcare Conferences, June 14-15, 2018 Dublin, Ireland; 6th International Medical Informatics Conferences, July 5-6, 2018 Berlin, Germany; 2nd International Social Sciences Conferences, June 18-19, 2018 Rome, Italy
To Collaborate Scientific Professionals around the World
Conference Date September 17-19, 2018
For Sponsors & Exhibitors