Day 1 :
Keynote Forum
Brigham Young University, USA
Time : 09:15-09:55

Biography:
Ray Merrill is a Professor in the Department of Health Science at Brigham Young University. He joined the faculty in 1998, following employment as a Mathematical Statistician in the Applied Research Branch at the National Cancer Institute. His research interests include chronic disease epidemiology, social determinants of health, and program planning and evaluation.
Abstract:
The relative cancer survival rate may be more meaningful to patients because it indicates the chance they will not die from the specific disease. This measure can be further tailored to patients by updating it according to time already survived and for selected personal characteristics. In the current study, conditional relative survival for female breast cancer is presented, based on cases diagnosed during 2000-2008 and followed up through 2013, using population-based data from the Surveillance, Epidemiology and End Results (SEER) program of the National Cancer Institute. Five-year relative survival improved from 89% at diagnosis to 93% (4.9%) for patients who had already survived 5 years. Five-year relative survival was 98% for local disease, 85% regional disease, and 30% for distant disease; 100% for Grade I, 94% for Grade II, 81% for Grade III, and 80% for Grace IV; 90% for Whites, 78% for Blacks, 82% for American Indians/Alaska Natives, and 91% for Asians; and 93% for married and 85% for singles. Improvement in 5-year relative survival from diagnosis to five years already survived was -1.1% for local disease, 3.2% regional disease, and 91.4% for distant disease; -0.9% for Grade I, -0.7% for Grade II, 11.4% for Grade III, and 14.2% for Grace IV; 3.9% for Whites, 13.4% for Blacks, 8.8% for American Indians/Alaska Natives, and 3.5% for Asians; and 2.8% for married and 6.8% for singles. Age and ethnicity had little influence on conditional relative survival. The association between 5-year relative survival and time already survived within stage groups remains similar after adjusting for age, race, ethnicity, marital status, and tumour grade.
Recent Publications
1. Merrill RM, Hunter BD. Conditional survival among cancer patients in the United States. Oncologist 2010;15(8):873-82.
2. Hieke S, Kleber M, Konig C, et al. Conditional survival: A useful concept to provide information on how prognosis evolves over time. Clin Cancer Res 2015;21(7):1530-6.
3. Tao L, Gomez SL, Keegan TH, et al. Breast Cancer Mortality in African-American and Non-Hispanic White Women by Molecular Subtype and Stage at Diagnosis: A Population-Based Study. Cancer Epidemiol Biomarkers Prev 2015;24(7):1039-45.
4. Chen L, Li CI. Racial disparities in breast cancer diagnosis and treatment by hormone receptor and HER2 status. Cancer Epidemiol Biomarkers Prev 2015;24(11):1666-72.
5. Baquet CR, Mishra SI, Commiskey P, et al. Breast cancer epidemiology in blacks and whites: disparities in incidence, mortality, survival rates and histology. J Natl Med Assoc. 2008;100(5):480-88.
6. Iqbal J, Ginsburg O, Rochon PA, et al. Differences in breast cancer stage at diagnosis and cancer-specific survival by race and ethnicity in the United States. JAMA 2015;313(2):165-73.
7. Brandt J, Garne JP, Tengrup I, et al. Age at diagnosis in relation to survival following breast cancer: a cohort study. World J Surg Oncol 2015;13:33.
8. Doty MM, Beutel S, Rasmussen PW, et al. Latinos have made coverage gains but millions are still uninsured. The Commonwealth Fund Blog, April 27, 2015.
9. Aizer AA, Chen MH, McCarthy EP, et al. Marital status and survival in patients with cancer. J Clin Oncol 2013;31:3869-76.
10. Gomez SL, Hurley S, Canchola AJ, et al. Effects of marital status and economic resources on survival after cancer: A population-based study. Cancer 2016;122:1618-25.
11. Sammon JD, Morgan M, Djahangirian O, et al. Marital status: a gender-independent risk factor for poorer survival after radical cystectomy. BJU Int 2012;110(9):1201-9.
12. Zhang J, Gan L, Wu Z, et al. The influence of marital status on the stage at diagnosis, treatment, and survival of adult patients with gastric cancer: a population-based study. Oncotarget 2016; Epub ahead of print.
Keynote Forum
McGill University, Canada
Time : 09:55-10:35

Biography:
Jean Caron studies the mental health of populations, the assessment of mental health services and the validation of psychometric instruments. He joined the Psychosocial Research Division of the Douglas Mental Health University Institute in 1998 and became an Associate Professor of Psychiatry at McGill University. He currently leads the Canadian Institutes of Health Research Team in Social and Psychiatric Epidemiology. He is also an associate researcher at the Institut de Santé Publique of the Université de Montréal and the Instituto de Saude Colletiva of the Federal University of Bahia in Brazil. His recent studies have identified determinants of psychological distress quality of life and well-being among different populations. Jean Caron's research has received national and international recognition. He was a visiting professor in the Department of Social Psychology at the University of Seville, in Spain. He is a consultant in social and psychiatric epidemiology to the Public Health Agency of Canada, Statistics Canada, the Quebec Department of Public Health, and the U.S. National Institutes of Health.
Abstract:
Mental health is more than the absence of mental illness or mental disorders. It constitutes a form of complete well-being and favors our capacity to enjoy life and to face the challenges we confront. Quality of life and well-being are important indicators of mental health, so it is important to know the parameters affecting them, in order to develop programs of mental health promotion. After more than 25 years of research on quality of life and well-being of different populations: general population, economically disadvantaged populations, people with mental disorders and their families, we will present the results of research on these populations. We will also present the main parameters related or that predict the quality of life and well-being through important research identified by a literature review.

Fig.1- Predictors of Well-Being of general population
Recent Publications
1-Moulin, F., Keyes, C., Liu, A., Caron, J. (2017). Predictors of well-being in Montreal. Community Mental Health Journal doi:10.1007/s10597-017-0080-4.
2- Monson, E., Caron, J., McCloskey, K., & Brunet, A. (2017). Longitudinal Analysis of Quality of Life Across the Trauma Spectrum. Psychological Trauma: Theory, Research, Practice, and Policy. Doi.org/10.1037/tra000254.
3- Doré, I., Caron, J. (2017). Santé mentale : concepts, mesures et déterminants. Santé mentale au Québec 42 (1), 125-146.
4- Whitley, R., Wang, J., Fleury, M. J., Liu, A., & Caron, J. (2016). Mental Health Status, Health Care Utilisation, and Service Satisfaction among Immigrants in Montreal: An Epidemiological Comparison. The Canadian Journal of Psychiatry, 0706743716677724.
5- Perreault, M., Touré, E. H., Perreault, N., & Caron, J. (2016). Employment Status and Mental Health: Mediating Roles of Social Support and Coping Strategies. Psychiatric Quarterly, 1-14.
Break:
Networking and Refreshments Break 10:35-10:50 @ Foyer
Keynote Forum
Health Advisory Board, Germany
Time : 10:50-11:30

Biography:
Wolfgang Seger has worked as a doctor of medicine at the Freie Universität Berlin in 1977 and received his license as a physician in 1978. Afterwards, he was initially a research assistant at the Institute of Clinical Radiology at Hanover Medical University. After working at various clinics, he opened his main practice in internal medicine/gastroenterology in Bad Pyrmont in 1985 and was a consultant for the operative therapy of two clinics. From 1989 to 1991, Seger was a senior physician at the Lorch Social Medicine Clinic, and until 1994 he was the senior physician of the Social Medicine Department of the LVA Oldenburg-Bremen. In 1994 Seger became a senior physician of the medical service of the health insurance of Lower Saxony (MDKN) and in 1997 his deputy managing director. In 1998 the University of Bremen was appointed honorary professor for rehabilitation medicine.
Abstract:
Socio-political and economic Health Care decisions are often made on the basis of disease statistics alone. However, due to the changing panorama of diseases taking place in our century, especially healthcare of chronically diseased persons is often going along with impairing and cost-intensive, life-long concomitant personal and insurance-straining sequelae like rehabilitation, psycho-social assistance, sick-benefits, invalidity pension or long-term care. These impacts must be considered simultaneously for appropriate decisions. In social welfare states legislature is increasingly following the Bio-Psycho-Social Disease Model instead of the Bio-Medical Disease Model alone, aiming to achieve an inclusive society and putting into effect the Convention on the Rights of Persons with Disabilities. Therefore time has come to merger both disease models. A merger of the two underlying WHO classifications, ICD and ICF, is overdue to enrich the instrument box of public health statistics for political decision makers
Epidemiology and Public Health Nursing
Location: Paris

Chair
Jean Caron
McGill University, Montreal Canada
Co-Chair
Wolfgang Seger
Health Advisory Board, Germany
Session Introduction
Louisiana State University Health Sciences Center, USA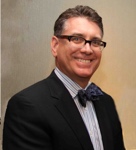 Biography:
Edward S Peters is Professor and Chair of the LSU School of Public Health's Epidemiology Program and Director of the School's Epidemiology Data Center. His research interests focus on using classic and molecular epidemiologic tools to examine molecular and biologic heterogeneity and susceptibility of chronic diseases. More recently this research has begun including aspects of social epidemiology to examine how the effects of social determinants of health influence disparate disease outcomes through a transdisciplinary perspective. He is the Co-PI of the Women's and Their Children's Health Study that was established to examine the health effects from the Deepwater Horizon Oil Spill. He has active research projects in oral, ovarian, and prostate cancer. In addition, through his work in the Louisiana Tumour Registry he works on efforts to improve cancer surveillance for HPV related cancers, bioinformatics and molecular pathology.
Abstract:
Statement of the Problem: The Deepwater Horizon Oil Spill (DHOS) was the largest accidental marine oil spill in the history of the US petroleum industry, dwarfing all prior oil tanker spills in magnitude and impact on the environment and causing extensive damage to marine and wildlife habitats. It contaminated over 1,000 miles of beach and marsh shoreline from Texas to Florida and threatened the viability of the northern Gulf's commercial fishing and tourism industries. The Women and Their Children's Health study was established to examine health effects from the DHOS among a cohort of 2800 women and 650 children in Louisiana. Psychological sequelae are among the most pronounced effects in populations following exposure to oil spills. Women in particular represent a vulnerable yet influential population but have remained relatively understudied with respect to the DHOS.
Methodology: A baseline telephone interview in 2012, obtained data on physical/mental health and exposure to the oil spill. A follow-up interview was completed in 2016. Exposure to the DHOS was assessed measuring an individual's physical and economic experience of the spill. Generalized linear models were fit to estimate the association between DHOS exposure and mental health outcomes among the adult women cross-sectionally at baseline then subsequently over time.
Findings: We observe that this population has experienced numerous traumatic events in their lifetime; further the DHOS exposure is associated with increased severity of depression, stress and PTSD symptoms.
Conclusion & Significance: Although additional work is necessary to disentangle this single event from other natural disasters and traumatic events that have occurred in this population, this technologic disaster has had long-lasting negative effects on the psychological well-being of a vulnerable community. Our findings support the adverse impact of disaster exposures on mental health symptoms in women and identify potential targets for post-disaster mitigation.
Recent Publications (minimum 5)
1. Peters ES, Rung AL, Bronson MH, et al. The Women and Their Children's Health (WaTCH) study: methods and design of a prospective cohort study in Louisiana to examine the health effects from the BP oil spill. BMJ Open. 2017 Jul 10;7(7):e014887.
2. Gaston SA, Volaufova J, Peters ES, Ferguson TF, Robinson WT, Nugent N, Trapido EJ, Rung AL. Individual-level exposure to disaster, neighborhood environmental characteristics, and their independent and combined associations with depressive symptoms in women. Soc Psychiatry Psychiatr Epidemiol. 2017 Jun 27.
3. Rung AL, Gaston S, Robinson WT, Trapido EJ, Peters ES. Untangling the disaster-depression knot: The role of social ties after Deepwater Horizon. Soc Sci Med. 2017 Mar;177:19-26. doi: 10.1016/j.socscimed.2017.01.041.
4. Gaston SA, Nugent N, Peters ES, Ferguson TF, Trapido EJ, Robinson WT, Rung AL. Exploring Heterogeneity and Correlates of Depressive Symptoms in the Women and Their Children's Health (WaTCH) Study. Journal of Affective Disorders. 2016.
5. Sullivan SM, Peters ES, Trapido EJ, Oral E, Scribner RA, Rung AL. Assessing mediation of behavioral and stress pathways in the association between neighborhood environments and obesity outcomes. Prev Med Rep. 4:248-55, 2016
Primary Health Care, Sweden
Time : 12:00-12:30

Biography:
Mayvor Ström completed PhD at the Sahlgrenska Academy in 2009 in Sweden and a trained nurse/midwife in service with Master degree in Environmental Medicine. Mayvor Ström have spent a lot of time in telephone contact with patients during my almost 40-year career. Mayvor Ström thinks that the daily care meeting is a crucial and very important part of overall care. Caring meeting by phone has many dimensions, as power perspective, patient perspective, and of course the staff perspective.
Abstract:
Background: Telephone consultations with specially trained nurses are becoming an increasingly common form of care.
Aim: To describe patients' perceptions of receiving advice via a medical care help line.
Results: The patients perceived the help line as a professional, reliable and easily accessible asset in everyday life, that self-care is promoted through personal advice and that the help line is a partner with whom one can discuss reflections and feelings. It is also a kind of "back up". The advice service is perceived as satisfactory when the nurse is calm, friendly, confirming and shows respect. Compliance and acceptance are enhanced when patients feel involved in the decision-making process. The fact that the service is easily accessible is perceived as simple and time-saving.
Conclusions: Seen from the patient's perspective, the telephone contact with the help line is a simple, easily accessible and secure alternative that is appreciated and used. Caring encounters gave rise to feelings, influenced by the agreement between one's own needs and expectations, the encounter between human beings and the care provided. More in-depth studies are needed focusing on the patient's perspective and characterises of the caring encounter over the telephone.
Relevance to Clinical Nursing: Improved understanding of the patient's perspective on the care provided leads to increased staff satisfaction and motivation. Care encounters by phone are common today for nurses and their well-being at work is beneficial for both them and the care they provide and thereby for the patients.
Karolinska Institute, Sweden
Time : 12:30-13:00

Biography:
Alma Sorberg Wallin has a background in Clinical Psychology and completed her PhD in Social Epidemiology at the Karolinska Institute in Stockholm, Sweden, in 2015. She is currently working as Postdoctoral Researcher in a project on origins of educational gradients in health. He is a Managing Editor of the European Journal of Public Health. Her main interests are in Psychiatric Epidemiology and Suicidology.
Abstract:
Suicidal behaviour is of public health importance, and is increasing in young populations. Academic performance in youth measured in Grade Point Average (GPA), predicts suicide attempt but the mechanisms are not known. It has been suggested that general cognitive ability might underlie the association. We followed 26,315 Swedish women and men in the population-representative evaluation through follow-up cohorts, up to maximum 46 years of age, for a first suicide attempt in recorded in the national inpatient register. Associations between GPA at age 16, IQ measured in school at age 13 and suicide attempt were investigated in Cox regression and mediation analyses, with control for potential confounders including socioeconomic position. There was a clear graded association between lower GPA and subsequent suicide attempt. With control for potential confounders, those in the lowest GPA quartile had a near five-fold risk (HR 4.9, 95% CI 3.7-6.7) compared to those in the highest quartile. In a mediation analysis, the association between GPA and suicide attempt was robust while the association between IQ and suicide attempt was fully mediated by GPA. To conclude, academic performance in compulsory school was a robust predictor of suicide attempt past young adulthood. Rather than IQ accounting for the association, the association between IQ and suicide attempt was mediated by academic performance, highlighting the role of academic performance in long-term suicidal risk. Future studies should further investigate the key mechanisms in this association, and if interventions to improve academic performance have a long-term preventive effect on suicidal behaviour.
University of Otago, New Zealand
Time : 13:00-13:30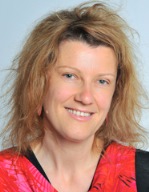 Biography:
Sarah Donovan is a sociologist with a focus on the social determinants of health. She has also worked as a midwife. Her doctoral research (2010, Victoria University of Wellington) focused on prenatal screening for Down Syndrome in New Zealand, and investigated women's experience of prenatal screening decisions, and the relationship of this experience to principles of individual choice and informed consent. Current research focuses on menstrual pain, and cost of menstrual products as a barrier to school attendance. She currently teaches in the postgraduate Diploma of Public Health at the University of Otago, New Zealand.
Abstract:
Issues relating to the management of menstrual pain and flow (including access to affordable menstrual products and pain relief) are the main reason for missed school and work for women in girls in any country. However, these barriers to participation in normal daily activities such as work and school have rarely been considered as within the purview of public health.
While inadequate access to health education and menstrual management products is recognized by UNESCO as important cultural and socioeconomic barriers for women and girls in developing countries, it is widely assumed that within OECD countries these basic necessities are readily accessible by all. However, there is evidence that in a context of growing social inequality within high-income countries, significant economic and cultural barriers to satisfactory menstrual management do now exist for women and girls. As a case study, the presenter will discuss recent media coverage and advocacy work on girls missing school in New Zealand due to the unaffordability of pads and tampons, and the inadequate provision of sanitary disposal units in schools. She will also present findings from her recent and on-going qualitative studies investigating the impact of Primary Dysmenorrhea on the lives of New Zealand women and adolescent girls.
This presentation argues that menstrual management should be recognized as a significant health equity issue in OECD countries, warranting further investigation of the extent to which access to menstrual management products and pain relief now varies significantly along socioeconomic lines.
Break:
Lunch Break 13:30-14:10 @ Restaurant
Maulana Azad Medical College, India
Time : 15:10-15:40
Biography:
Arti Uniyal has recently graduated from Maulana Azad Medical College. She performed this research during her third year of medical school with the guidance of Dr. Pragya Sharma of the Department of Community Medicine. At a very young age she developed the quest for research and realized the relevance of this research topic in today's world. Her research received recognition by the Indian council of Medical Research and she was awarded for the same. She is currently pursuing her internship and continues to gain experience in medical skills as well as dedicatedly involves in more research in the medical field.
Abstract:
Statement of the problem: Today mobile phones have become an indispensable tool because of the countless perks it provides. However, this extensive use has led to exposure to a dangerous level of electromagnetic waves. Adolescents are at an age where good quality sleep, mental and physical wellbeing is of utmost importance. Sadly, to keep up with today's fast paced, technologically oriented society, they engage in habitual mobile phone use which affects their cognitive function and general wellbeing. Difficulty in "shutting off" leads to various sleep disturbances.
Purpose: The purpose of this study is to address the increasing extent of mobile phone use among adolescents and its effect on their general health and sleep. Less research has been done in this field and holds great significance today.
Methodology & Theoretical Orientation: A cross sectional study was performed under which a total of 225 High School and College students were interviewed in the form of a semi-structured questionnaire assessing their frequency and pattern of mobile use. General health questionnaire–12 and Pittsburgh sleep Quality index questionnaire-9 were included to assess their levels of stress and sleep problems respectively. The students were interviewed after taking a written informed consent and being assured of their confidentiality.
Findings: This study revealed that more than half (~60%) of the adolescents used mobile phones regularly. A significant association was found between the usage hours and physical symptoms reported as well as with calculated levels of distress. Association between poor quality sleep and hours of calling and internet usage was also found.
Conclusion & Significance: This raises an important question of how this overuse can affect our future and how can we make amends. A huge step would be to help our children keep a check on their levels of use and involve in other recreational activities.
Break:
Networking and Refreshments Break 15:40-15:55 @ Foyer
National Cheng Kung University, Taiwan
Time : 15:55-16:25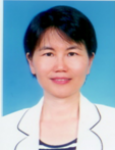 Biography:
Susan C Hu is an Associate Professor in the Department of Public Health, National Cheng Kung University. Her research interests focus on health behaviour and health promotion, especially for the older adults. Currently, she serves as the PI of Active Aging Project in Taiwan.
Abstract:
Background: Late life depression is an important public health issue. Very limited studies have focused on the changes in depressive symptoms in the elderly. The aims of the study were to examine factors associated with the deterioration or improvement in depressive symptoms in older adults.
Methods: Four waves of the survey "Taiwan Longitudinal Study on Aging" from 1996 to 2007 were used. A total of 5,088 older adults aged 50 and over were selected. Depressive symptoms were measured using a 10-item depression scale (CESD, scores 0-30), dividing into 3 groups: no (0), low (1-9), and high (≥10). The changes in depressive symptoms were composed of 9 situations: no-no, no-low, no-high; low-low, low-high, low-no; high-high, high-low, high-no. Socio-demographic factors, health behaviours, and health status were examined for the changes in depressive symptoms by using Hierarchical Linear Modelling (HLM) method.
Results: There were 52.6% of participants remaining the same depression status, 24.9% in deterioration, and 22.5% in improvement. In deterioration situations, no exercise was associated with no-low status, and female, older age; and poor health were more to be associated with low-high status. In improvement situations, having spouse, being employed, and good health were associated with high-low status; and higher education, good health, without chronic disease and regular exercise were associated with low-no status.
Conclusion: No exercise and poor health were associated with the deterioration in depression, whereas having spouse, being employed, good health, and engaging in regular exercise were related to the improvement in depressive symptoms in older adults.
Key Messages: 1. Little research has showed the changes in depressive symptoms in the elderly. 2. About one fourth of older adults were in deterioration status, whereas more than one-fifth were in improvement status. 3. Exercise, employment and health status were associated with the deterioration or improvement in depressive symptoms in older adults.
Punjab Institute of Medical Sciences, India
Time : 16:30-16:50

Biography:
Harshdeep Joshi has been working as an Assistant Professor in Department of Community Medicine in Punjab Institute of Medical Sciences. She graduated from Jammu and Kashmir and thereafter pursued MD in Community Medicine. Her main area of interest is Mother and Child Health and her thesis topic was "An assessment of Trends in Infant and Young Child feeding Practices among Rural and Urban Mothers of Haryana and its impact on health and nutritional status of the child using newly developed WHO Indicators". She has presented Seminars on: Pedagogy, Infant feeding practices, Training on Public Health Nutrition, National Population Policy and Revised National Tuberculosis Program. She has also presented at Journal Clubs on various related topics. She has a versatile research work with more than 10 publications to her credit which were published in journals of international repute. Her research work mainly focuses on vitamin D deficiency in women, adolescent health, maternal and child health. She is also a Member of Medical Education Unit in her Institution and has organized CME on Women's Health. She has also written articles in different newspapers and is a proactive teacher.
Abstract:
Background: Infant feeding practices are directly linked to nutritional status of the child. About 2/3rd of deaths in young children occur due to inappropriate feeding practices.
Aims & Objectives: To study impact of feeding practices on health and nutritional status of the children.
Materials & Methods: It was community based cross-sectional study conducted among 1267 children between age group of 0-24 months in the urban and rural field practice areas of Department of Community Medicine, Maharishi Markandeshwar Institute of Medical Sciences and Research, Mullana, District Ambala, Haryana. A self-designed semi structured questionnaire was used to assess mother's knowledge, trends and determinants of infant and young child feeding practices and this was followed by anthropometry.
Results: In the current study it was observed that 33.1%, 44.1% and 14.4% children were underweight, stunted and wasted respectively. Factors like mother's education, occupation and type of family significantly (p<0.001) influenced nutritional status of the child as 39.8% underweight children belonged to mothers who were educated up to high school only; also 35.7% underweight children were more in category of unemployed mothers. Feeding practices like feeding colostrum, duration of breastfeeding and time of initiation of complimentary feeds significantly (p<0.005) influenced weight and height of the child. Also, exclusively breastfed children had significantly (p<0.001) less episodes of diarrhea as compared to non-breastfed counterparts.
Conclusion: Feeding practices significantly influence health and nutritional status of the child. Therefore, mothers must be correctly educated regarding right feeding practices.